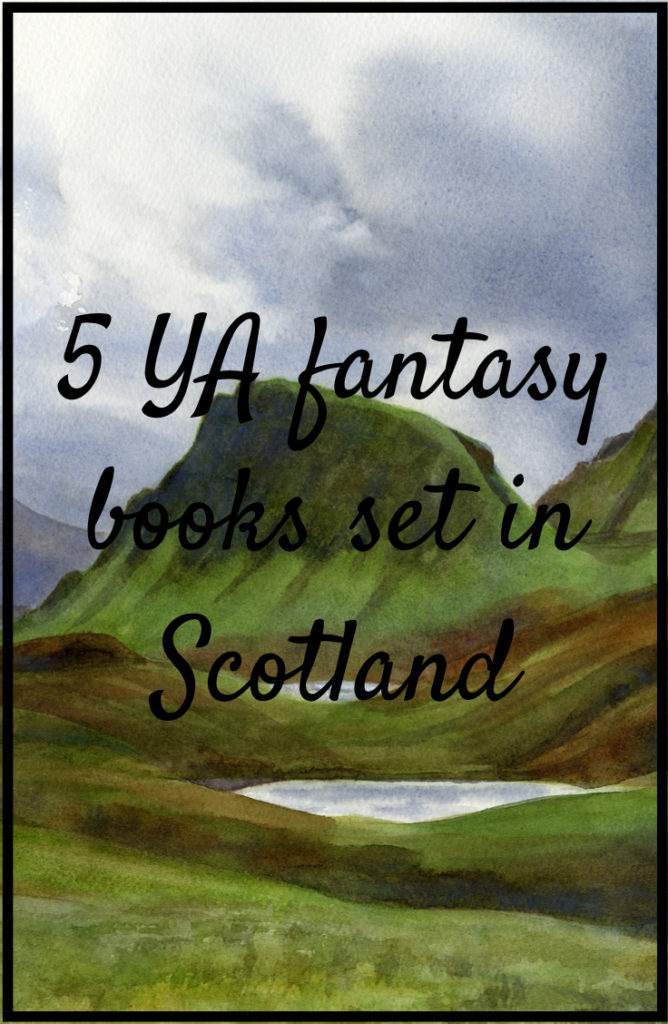 Toward a Secret Sky by Heather Maclean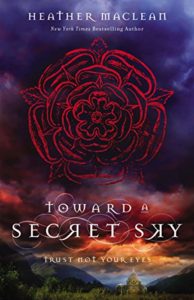 Shortly after 17-year-old Maren Hamilton is orphaned and sent to live with grandparents she's never met in Scotland, she receives an encrypted journal from her dead mother that makes her and everyone around her a target. It confirms that her parents were employed by a secret, international organization that's now intent on recruiting her. As Maren works to unravel the clues left behind by her mother, a murderous madness sweeps through the local population, terrorizing her small town. Maren must decide if she'll continue her parents' fight or stay behind to save her friends.
With the help of Gavin, an otherworldly mercenary she's not supposed to fall in love with, and Graham, a charming aristocrat who is entranced with her, Maren races against the clock and around the country from palatial estates with twisted labyrinths to famous cathedrals with booby-trapped subterranean crypts to stay ahead of the enemy and find a cure. Along the way, she discovers the great truth of love: that laying down your life for another isn't as hard as watching them sacrifice everything for you.
Doon by Carey Corp and Lorie Langdon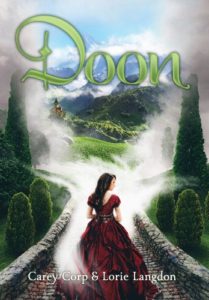 Veronica doesn't think she's going crazy. But why can't anyone else see the mysterious blond boy who keeps popping up wherever she goes?
When her best friend, Mackenna, invites her to spend the summer in Scotland, Veronica jumps at the opportunity to leave her complicated life behind for a few months. But the Scottish countryside holds other plans. Not only has the imaginary kilted boy followed her to Alloway, she and Mackenna uncover a strange set of rings and a very unnerving letter from Mackenna's great aunt—and when the girls test the instructions Aunt Gracie left behind, they find themselves transported to a land that defies explanation.
Doon seems like a real-life fairy tale, complete with one prince who has eyes for Mackenna and another who looks suspiciously like the boy from Veronica's daydreams. But Doon has a dark underbelly as well. The two girls could have everything they've longed for… or they could end up breaking an enchantment and find themselves trapped in a world that has become a nightmare.
By These Ten Bones by Clare B. Dunkle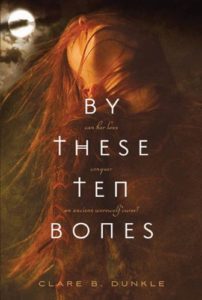 A mysterious young man has come to a small Highland town. His talent for wood carving soon wins the admiration of the weaver's daughter, Maddie. Fascinated by the silent carver, she sets out to gain his trust, only to find herself drawn into a terrifying secret that threatens everything she loves.
There is an evil presence in the carver's life that cannot be controlled, and Maddie watches her town fall under a shadow. One by one, people begin to die. Caught in the middle, Maddie must decide what matters most to her-and what price she is willing to pay to keep it.
Into the Dim by Janet B. Taylor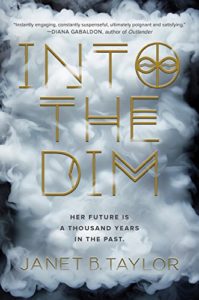 When fragile, sixteen-year-old Hope Walton loses her mom to an earthquake overseas, her secluded world crumbles. Agreeing to spend the summer in Scotland, Hope discovers that her mother was more than a brilliant academic, but also a member of a secret society of time travelers. And she's alive, though currently trapped in the twelfth century, during the age of Eleanor of Aquitaine. Hope has seventy-two hours to rescue her mother and get back to their own time. Passing through the Dim, Hope enters a brutal medieval world of political intrigue, danger, and violence. A place where any serious interference could alter the very course of history. And when she meets a boy whose face is impossibly familiar, she must decide between her mission and her heart—both of which could leave Hope trapped in the past forever.
The Falconer by Elizabeth May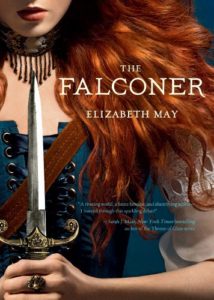 Edinburgh, 1844. Beautiful Aileana Kameron only looks the part of an aristocratic young lady. In fact, she's spent the year since her mother died developing her ability to sense the presence of Sithichean, a faery race bent on slaughtering humans. She has a secret mission: to destroy the faery who murdered her mother. But when she learns she's a Falconer, the last in a line of female warriors and the sole hope of preventing a powerful faery population from massacring all of humanity, her quest for revenge gets a whole lot more complicated. The first volume of a trilogy from an exciting new voice in young adult fantasy, this electrifying thriller blends romance and action with steampunk technology and Scottish lore in a deliciously addictive read.