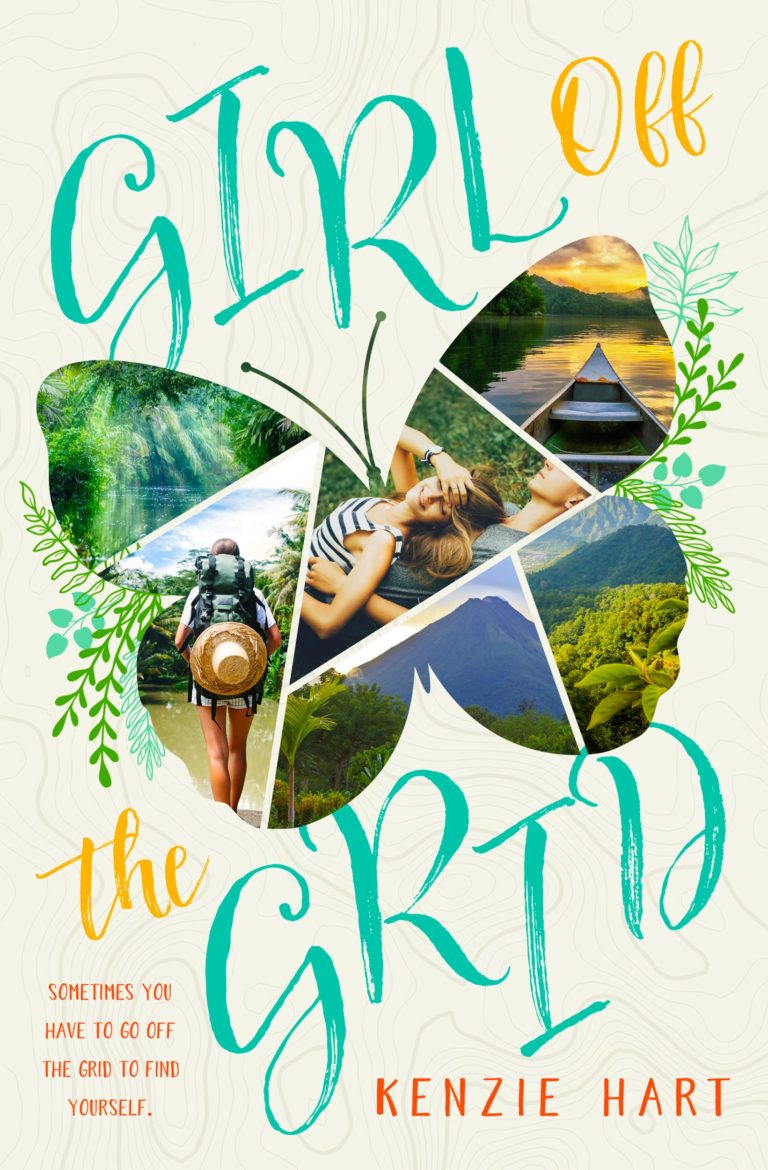 From author Kenzie Hart comes a YA travel romance that will take you on the adventure of a lifetime.

NYC fashion blogger, Camille Caldwell, gets offered a dream job by her favorite magazine. They're going to send her on an all-expenses paid eco-trip to Costa Rica. She doesn't know what that means, but she assumes she'll wear fabulous clothes, sip Piña Coladas on the beach, and have her photo taken "out in nature." Really, the hardest part of the assignment will be giving up social media while she's gone.

Going off social media is no big deal for London-based wildlife photographer, Adam Lloyd. The only reason he even has an account is to share his photos with the world. He's thrilled when an international publication wants to hire him, until he finds out it's a fashion magazine. He decides to take the job anyway—after all, it will be great for his portfolio. But the minute he sees Camille, he knows it was a mistake. She has too much luggage, is too high maintenance, and way too pretty.

When they meet, their feelings are mutual—they hate each other. Can these two stop fighting long enough to complete their assignment? Will Camille give up and go home when she discovers there's nowhere to plug in her hair straightener?

Or will they both realize that sometimes you have to go off the grid to find yourself?
Buy the Book:
Apple Books
Amazon
Barnes & Noble
Google Play
Kobo
Signed Copy
Add on Goodreads
Giving Back
Part of my goal in writing this book is to make a difference. 10% of my profits from this book will be donated to the Sea Turtle Conservancy. It is the oldest sea turtle research and conservation group. It was founded in 1959 by Dr. Archie Carr. Their headquarters are in Florida, but they have programs worldwide that work to conserve sea turtle populations through education, research, advocacy, and protection of natural habitats. They also have a research station in Tortuguero, Costa Rica, which was one of the places visited in the book. For more information on the Sea Turtle Conservancy, click here.
A letter from Kenzie:
Dear Readers,
I want to take a moment to thank each and every one of you for picking up this book. Publishing Girl Off The Grid has been a dream come true for me. Traveling has always been a huge part of my life, and I'm so pleased that I got to share this story with you. My sophomore year of high school, I went on a trip almost exactly like this—without the fashion magazine or the romance. I completely fell in love with eco-tourism, and the trip changed me. It showed me why traveling is so important. I found out that you can learn a lot about yourself when you're pushed out of your comfort zone. And that there are ways to travel that are environmentally conscious. It was a life-changing experience, and this book allowed me to share my personal experiences with you in a fun way. I thought a lot about where this book would fall in categories—would it be strictly a travel memoir or would it be a romance book with a side of travel? My mom and I decided on young adult for quite a few reasons. I think the most important one is that young adults see the world in such a unique way. When I looked back at my journal entries, I couldn't help but laugh at what I wrote. While a little juvenile, everything I experienced led me to question things. All of my questions and feelings were true and raw, and I didn't hold back.
I hope this book leads you to do the same. Always question things. Learn about the planet. Get out and travel. Go on crazy adventures. Don't be afraid to fall in love. Never hold back. Make your dreams come true.
— Kenzie